​
XV Limit Reply
helps you to limit reply thread length and block url links. With user group permissions, compatible with Xenforo 2.x.
XV Limit Reply
giúp bạn giới hạn độ dài của các bình luận chủ đề và chặn chèn link. Hỗ trợ phân quyền mỗi nhóm thành viên, tương thích với Xenforo 2.2.
Features:
Maximum reply thread length
Block URL link
User group permissions
Clean code and Free download.

Reject too long reply posts: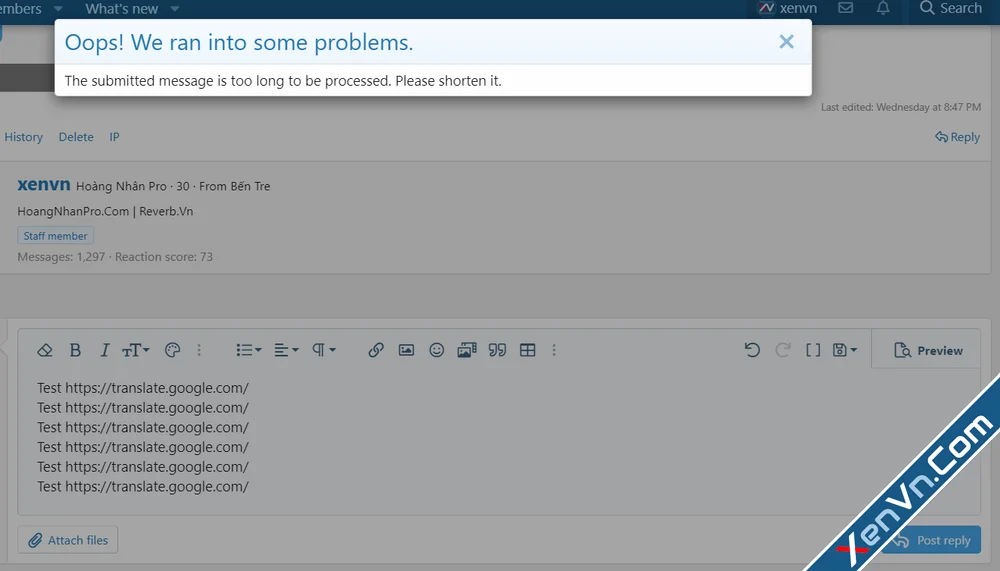 Block url links: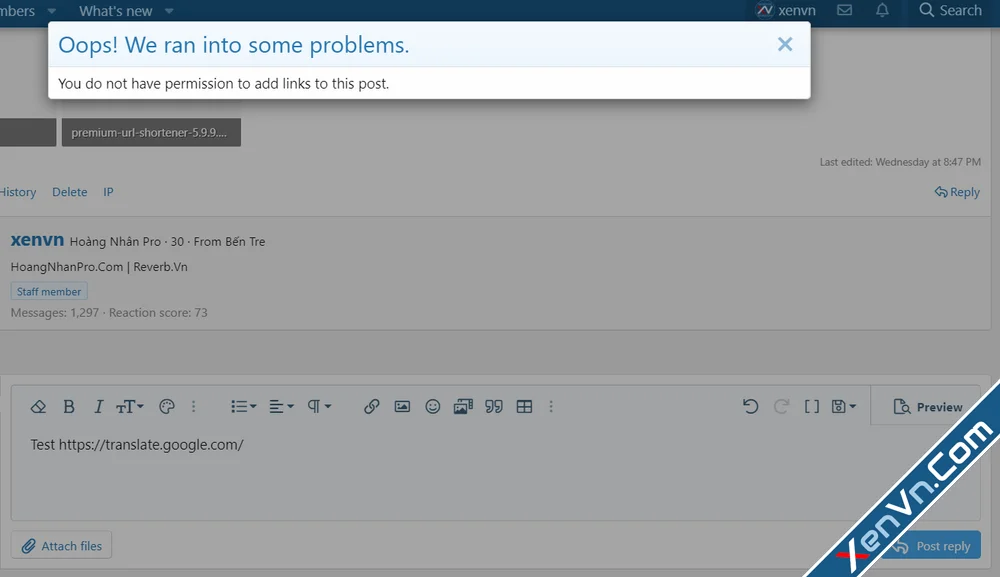 Last edited: