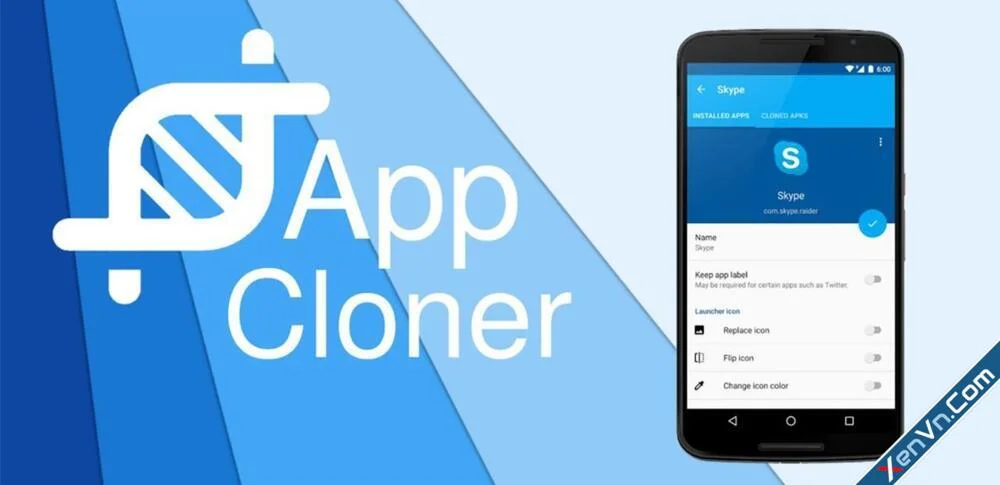 Sử dụng App Cloner, bạn có thể tạo và cài đặt nhiều bản sao của các ứng dụng hiện có trên điện thoại của mình.

Product features
Create truly independent & standalone app clones
Change names and icons of clones
Enjoy using multiple accounts & clones
Customize clones using a multitude of modding options
Choose when to update clones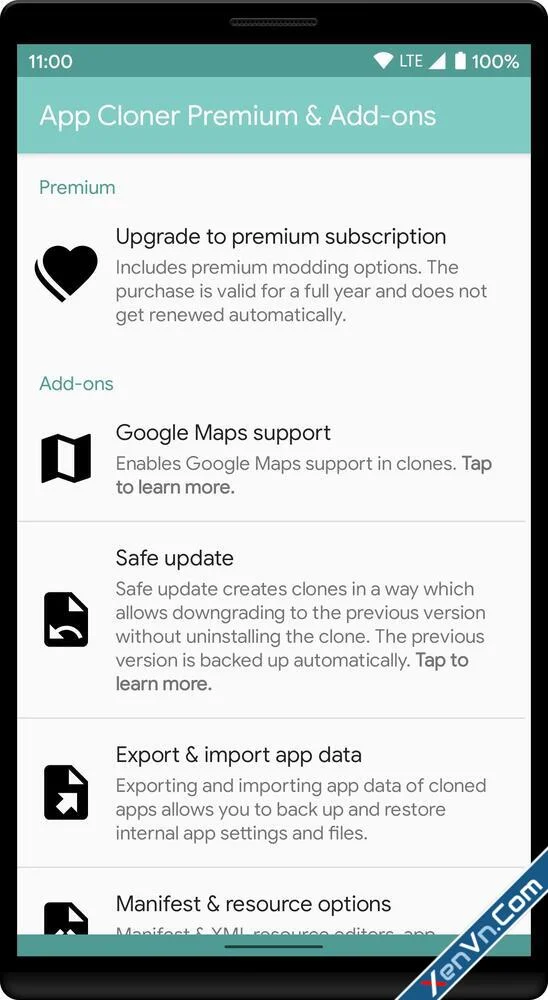 Product description
Using App Cloner you can create and install multiple copies of your existing apps.App Cloner is the only multi-account app that creates true, independent, installable clones.Please read about the incompatibilities below.
Cloned apps run in parallel and work independently from their original apps. They will not receive automatic updates so you can keep and run a stable version alongside the original app.
App cloning can be useful to simultaneously use multiple logins in apps such as Facebook, Instagram or Twitter but the real fun starts by messing around with an app. App Cloner offers a multitude of modding options to tweak the new app copy.
You can change the app name and icon. You can remove permissions or allow a cloned app to be installed on the SD-card. You can disable auto-start and wake locks. Or convert your app into a floating window app.
App Cloner can extend a cloned app to add functionality such as password protection, incognito mode, hiding the Android ID or spoofing locations. You can also force the app to consume data over Wi-Fi only. There are over 100 app customization options and each update will add more.
Download App Cloner Premium for Android - Latest Version:
mega.nz
Last edited: