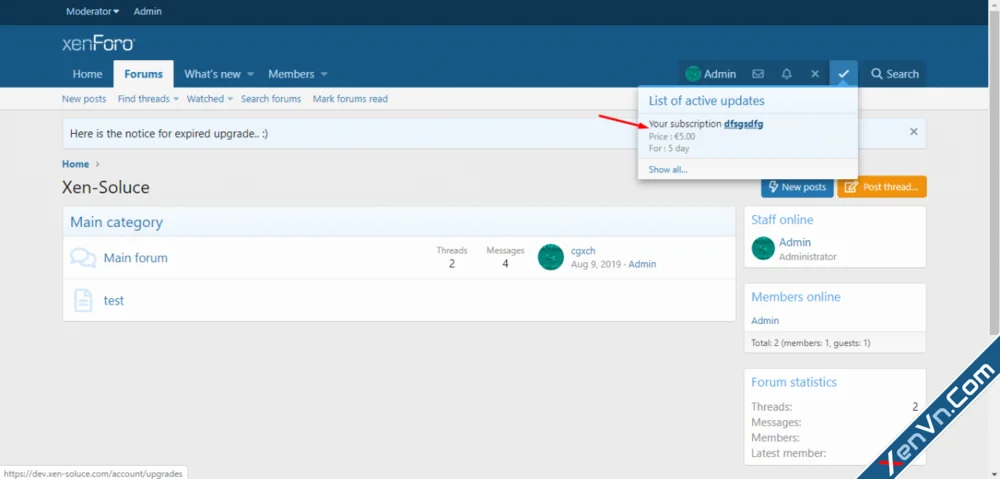 Description
:
This add-on allow you to let users renew their upgrades before it expired, send email/conversation with notice once expired asking them to renew and more.
Feature summary
:
Options :

Invoice logo
Company detail
Footer block
Username
Enable field in invoice
Send email/conversation before and after expiration date
Display notice to the user with expired account and asked him to renew
Allow user to renew his account even before expiration date
Invoice list
Alert user before/after expiration
Exclude upgrade from invoice
Show in user profile how many times this user upgraded his account
Branding
:
This add-on does not include branding.
Installation
:
Download and unzip it.
Copy the src/addons/XenSoluce/UserUpgradePro directory to your server.
From the AdminCP install the add-on.