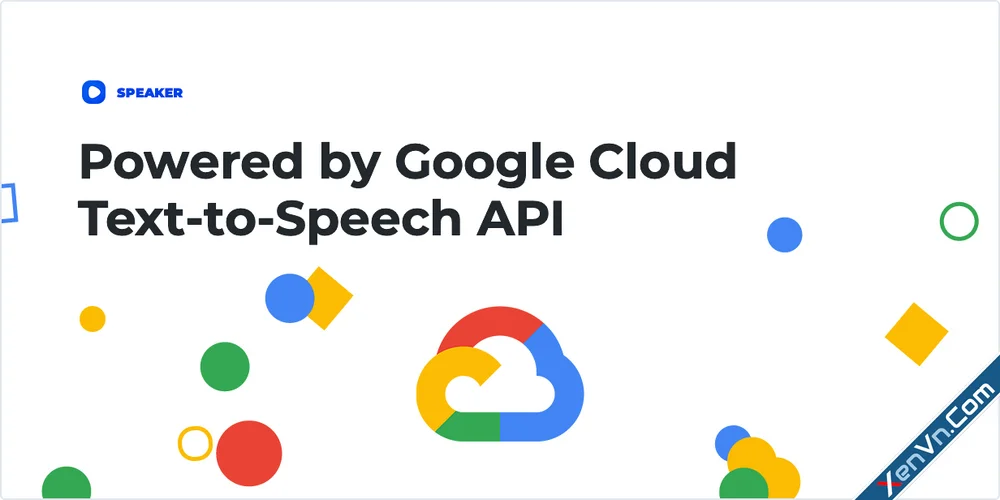 Speaker is a WordPress Plugin designed to converts website page content into human-like speech. The plugin uses the latest technology of machine learning and artificial intelligence to play a high-quality human voice and add an audio player with content to the page. The Speaker plugin basis is the Google Cloud Platform, which ensures the plugin's reliability and speeds anywhere in the world.
The Speaker WordPress Plugin converts text into human-like speech in more than 275 voices across 48+ languages and variants. It applies groundbreaking research in speech synthesis (WaveNet) and Google's robust neural networks to deliver high-fidelity audio.
The Speaker is the only WordPress Plugin that supports the Speech Synthesis Markup Language(SSML) standard. SSML allows you to fine-tune speech for each article on your website. You can pause, intonate, read numbers, and telephones in the usual format for humans. Besides, the SSML in the Speaker allows using several voices and languages in a single article. For example, you can voice an article with an interview in several different voices or use this feature for online language courses.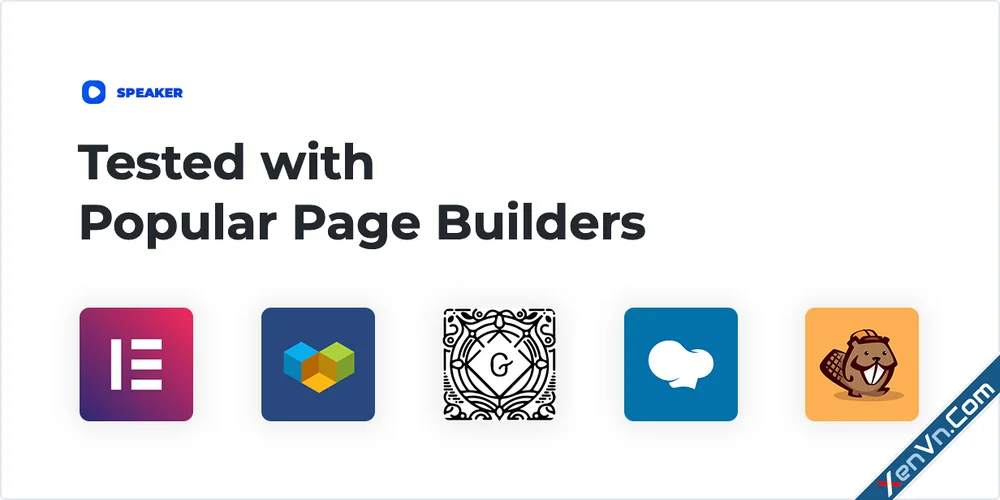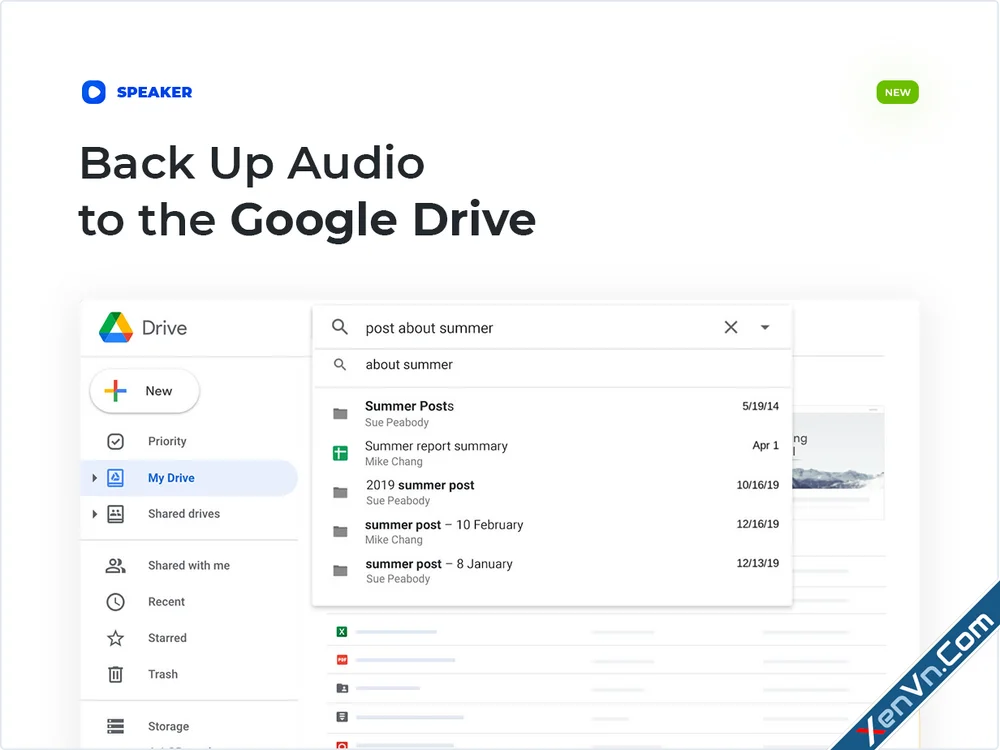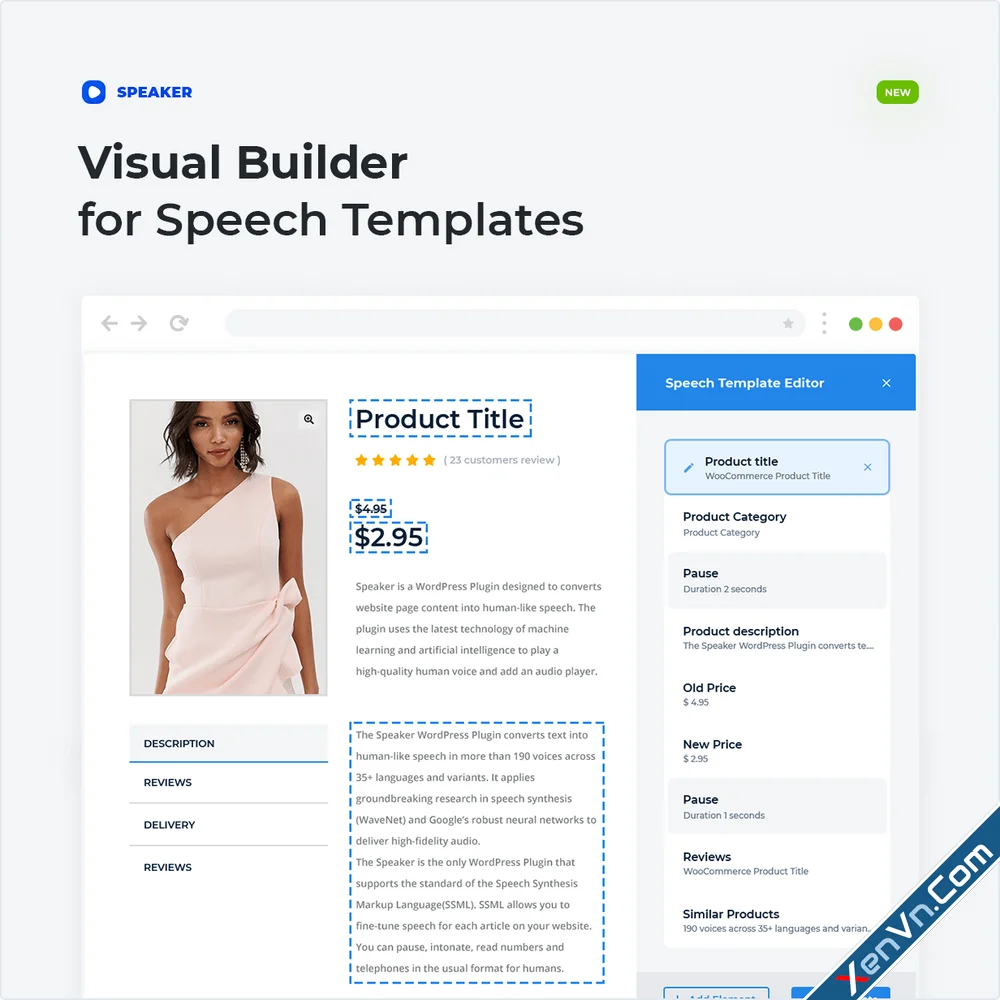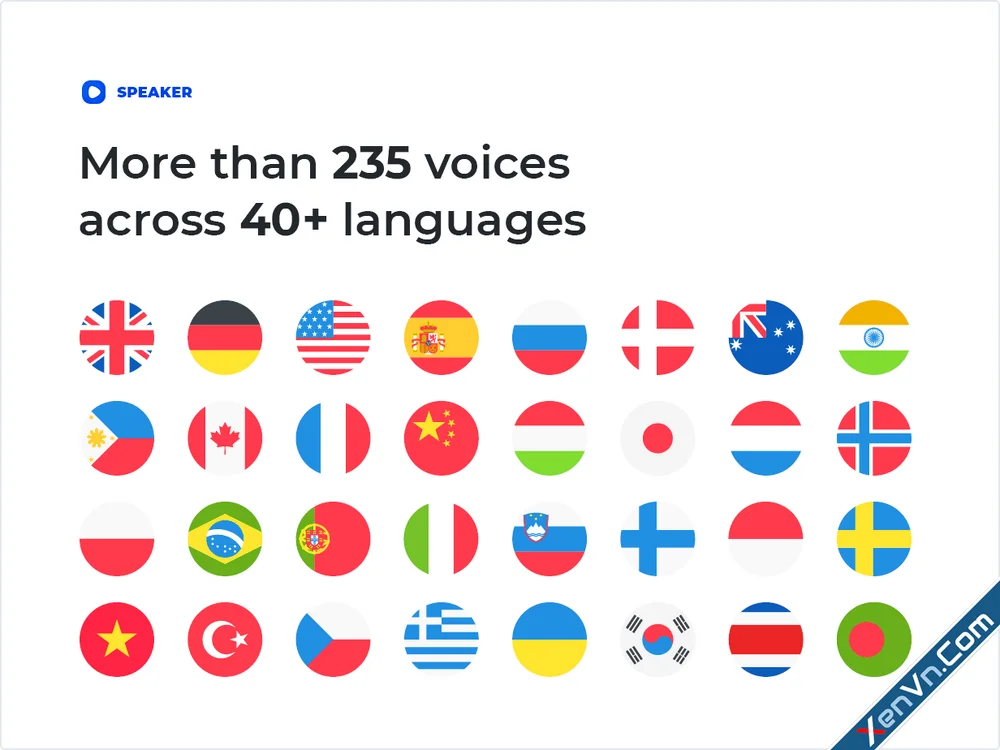 Features of the Text-to-Speech Plugin
Visual Speech Template Builder
Supported SSML for WordPress
Batch processing WordPress Pages and Posts
Automatically synthesizing audio after saving the page
Multiple voices and languages on the single page
Custom pauses and intonation
Fully supported of Custom WordPress Post Formats
48+ Languages Includes
More than 275 human-like voices
Customizable speech speed and pitch for each voice
Custom audio Intro and Outro
Automatic backup audio files to the Google Drive
Includes addon for Elementor & widget for WPBakery
Tested and compatible with Elementor, WPBakery Page Builder and Visual Composer
Works well with all popular WordPress Themes
Gutenberg Ready
Five Player Styles
Download link on Front-end and(or) Back-end
Seven Positions for Placing the Player
Includes Player Shortcode to Place Anywhere on the Website
Perfect for RTL direction
Native Valid JavaScript, without jQuery
Beautiful modern User Interface
Tested and Compatible up to WordPress 5++
Lightweight and Fast
Powered by Google Cloud Platform
Compatible with all Modern Browsers
Includes exclusive access to WaveNet technology
Easy to use and customize
Installation Guide
Detailed Users Manual
Huge Customization Capabilities