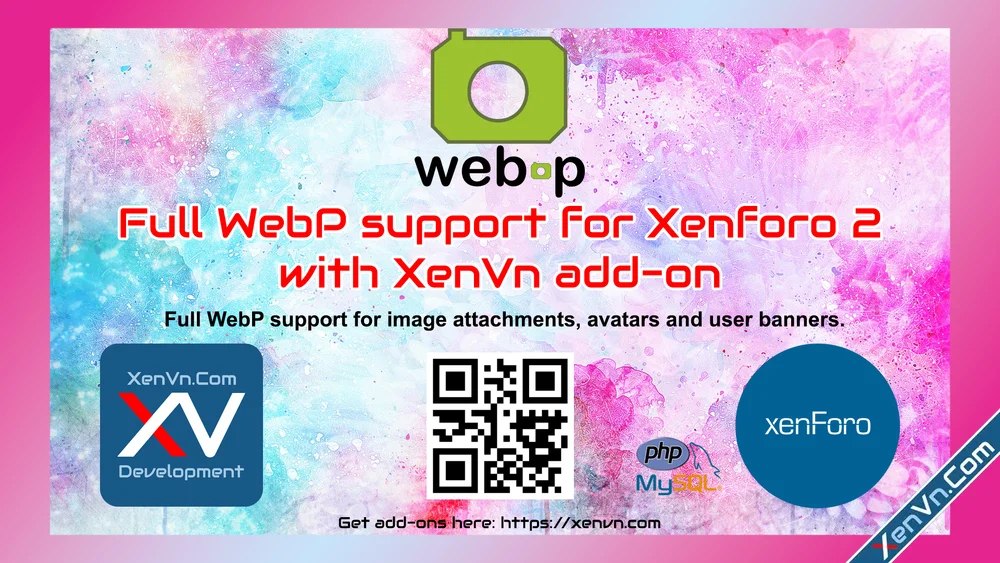 WebP
is a modern image format that provides superior lossless and lossy compression for images on the web. Using WebP, webmasters and web developers can create smaller, richer images that make the web faster.
AVIF
is an image format based on the AV1 video codec, and standardized by the Alliance for Open Media. AVIF offers significant compression gains over other image formats like JPEG and WebP. While the exact savings will depend on the content, encoding settings, and quality target, we and others have seen greater than 50% savings vs. JPEG.
The
GD
library does not support WebP animations.
Imagemagick
does, but needs enough library support.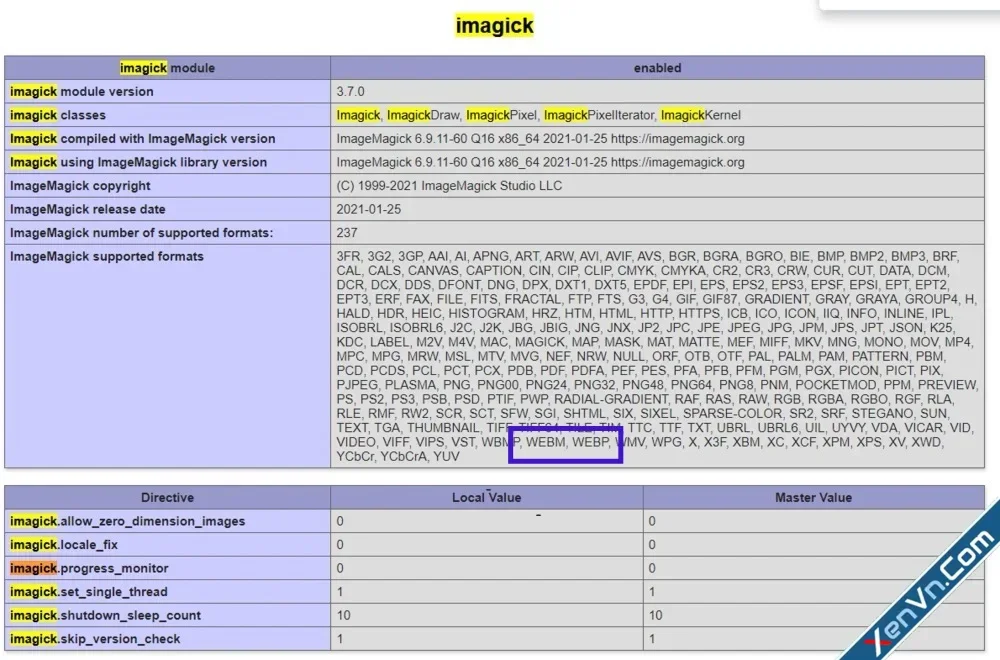 With XenVn, WebP will be perfectly supported for image attachments, avatars, user banners and resource icons.
WEPB is currently supported in most PHP versions. AVIF will require PHP version from 8.2 and the AVIF library.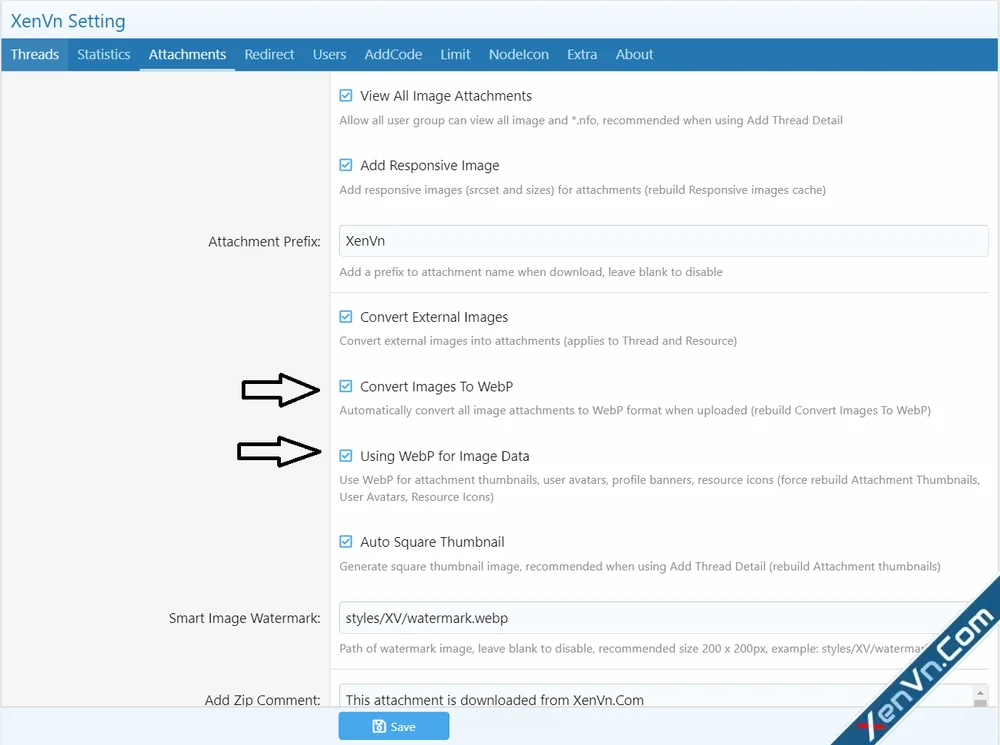 XenVn Setting -> Attachments:
Convert Images To WebP
Automatically convert all image attachments to WebP format when uploaded (rebuild Convert Images To WebP).
Using WebP for Image Data
Use WebP for attachment thumbnails, user avatars, profile banners, resource icons (force rebuild Attachment Thumbnails, User Avatars, Resource Icons)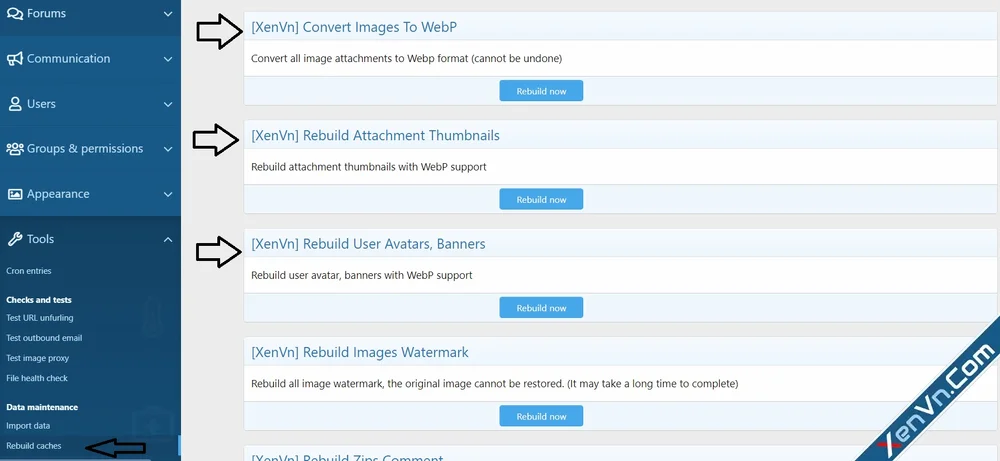 Tools -> Rebuild caches:
[XenVn] Convert Images To WebP
Convert all image attachments to Webp format (cannot be undone).
[XenVn] Rebuild Attachment Thumbnails
Rebuild attachment thumbnails with WebP support.
[XenVn] Rebuild User Avatars, Banners
Rebuild user avatars, banners with WebP support.
[XenVn] Rebuild Resource Icons
Rebuild resource icons with WebP support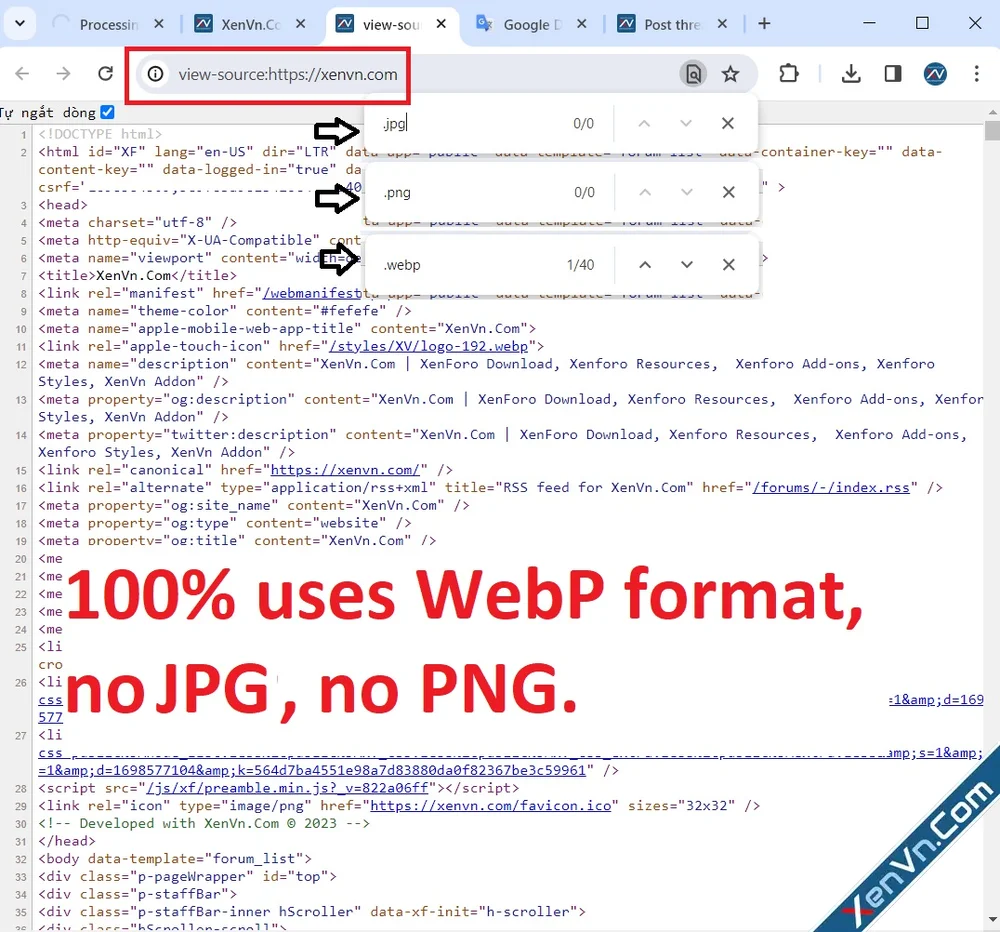 100% uses WebP format, no JPG, no PNG.
Last edited: