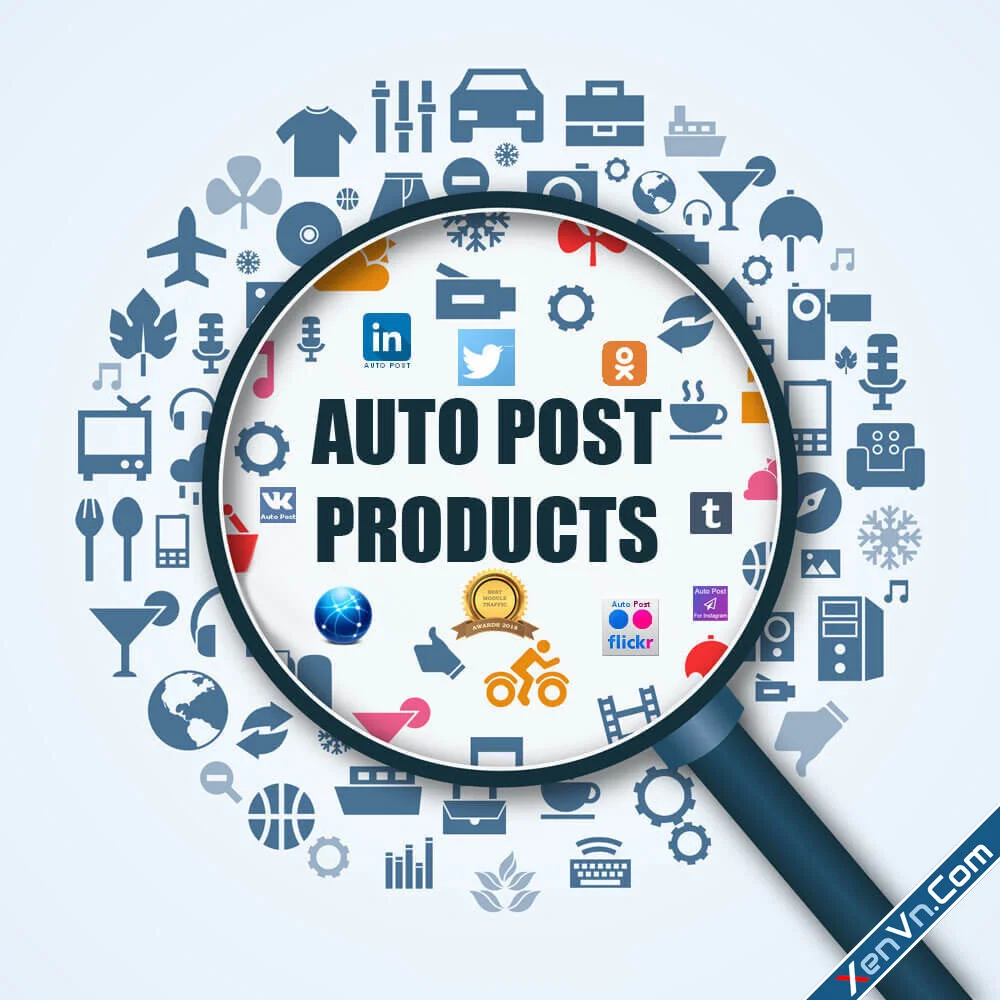 This module automatically publishes your products on scheduled time periods to your pages on the selected social networks: Twitter, Linkedin, Flickr, Tumblr, Telegram, Vkontakte, Odnoklassniki.
BENEFITS OF MODULE:
Let your products get automatically posted to your pages on social networks.
Great tool for SEO (Search Engine Optimization) and SMO (Social Media Optimization).
Increase traffic to your online store.
Attract new customers to your store from large societies in social networks.
Create any number of auto-post rules with choice of different settings.
Post random products or best-selling products or in any other order from selected categories daily, weekly or any other period of your choice.
Let your products get posted when they are added/updated.
Post multiple images where supported.
Sort products randomly, by date, by price, by best sellers, etc...
You can also post a product and/or custom link with image and text manually.
You can create CRON Job for each auto-post rule separately, which gives you great flexibility to achieve your marketing goals.
There are many options to customize and you can make use of this module in many different ways.