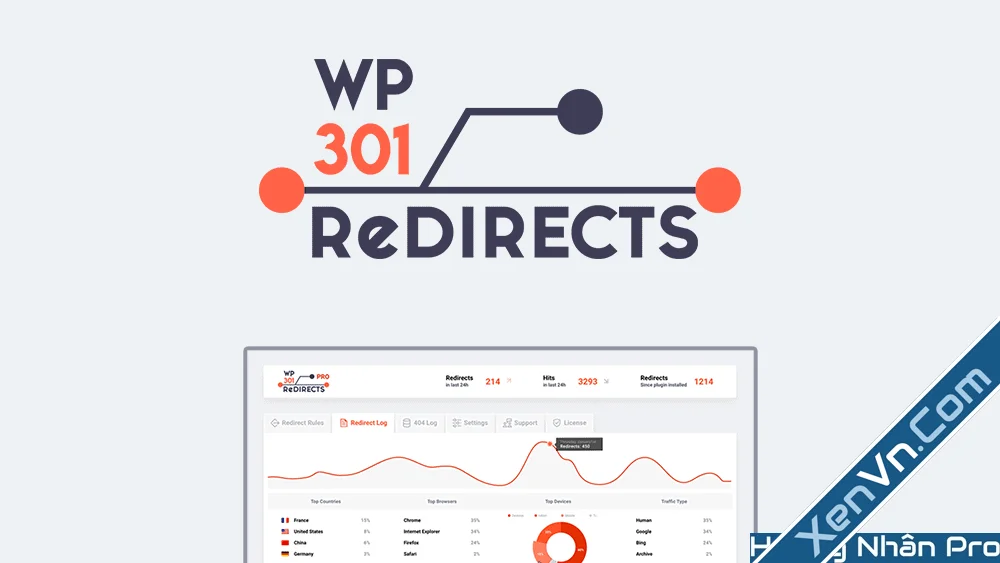 WP 301 Redirects is a premium WordPress plugin that solves the most overlooked SEO aspects of any site – redirections and 404 errors. By intelligently redirecting traffic from 404 error pages to pages users wanted to visit it instantly recovers traffic and makes visitors happier.

What Is WP 301 Redirects?
WP 301 Redirects is a premium WordPress plugin that works with all themes and plugins. It helps create and manage URL redirects. It also actively monitors all traffic coming to 404 pages and, when possible, redirects users to pages they were ment to see.
Will It Slow Down My Site?
Absolutely not! Plugin's overhead is minimal and on 90% of page requests it doesn't do anything. It also does not load any extra CSS or JS files in the frontend, ever.
Is This Plugin Dangerous?
No, it's not dangerous. It's created to help you regain traffic and to tell Google if you edit any of your post/page URLs so it knows where to find them. If needed you can always deactivate the plugin and it'll be completely removed from your site.
I Don't Understand The Point Of This Plugin
Sometimes you want to change a URL of an already published page or post. People will continue to visit the old URL too so it's important to properly redirect them to the new URL, and Google too. That's what redirects are mostly used – so you don't lose visitors. WP 301 Redirects will handle those redirects for you.
Last edited by a moderator: