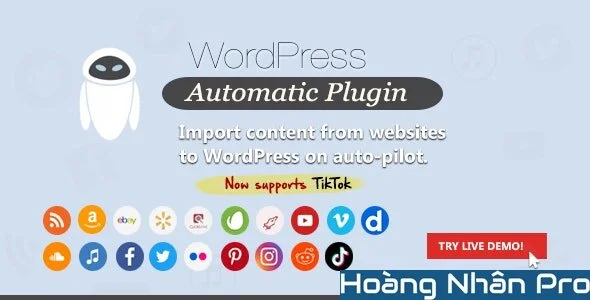 Wordpress Automatic Plugin
posts from almost any website to WordPress automatically.
It can import from popular sites like Youtube and Twitter utilizing their APIs or from almost any website of your choice using its scraping modules.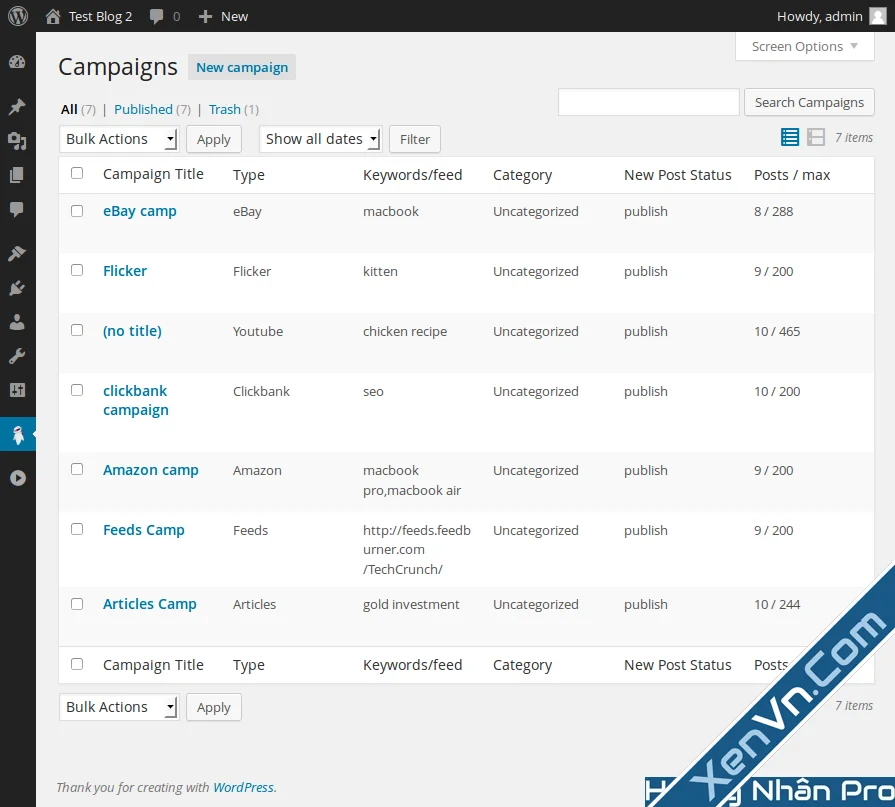 WordPress Automatic Plugin is a multi-source content grabber plugin in WordPress. It can post quality targeted articles, Amazon products, Clickbank products, Walmart products, Youtube videos, Vimeo videos, DailyMotion videos, feed posts, eBay auctions, Flickr images, Instagram images, Pinterest contacts, Reddits, Twitter tweets, Facebook posts, Craigslist ads , ITunes Apps / Songs / Books / Movies / Podcasts, Envato Items and SoundCloud Songs on Autopilot.
WordPress Automatic can offer automatic posting of news from various services such as Amazon, ClickBank, Youtube and others;
it is possible to work with world auctions and social networks (for example, ebay and Facebook);
the plug-in works around the clock and on any day of the week, without the need to interfere with the human work process.
WordPress Automatic offers automatic adding of posts, messages, text documents and audio recordings with images or videos to the site.
Last edited by a moderator: