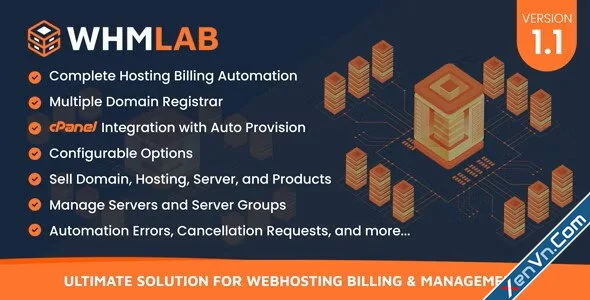 Next Generation, Smart & Easy, WebHosting, Domains, and Digital Services Automation system. No Monthly Fees, No Hidden Charges, and No Encryptions. comes for a lifetime at an affordable price. WHMLab comes with all the essential features required to automate your WebHosting business globally. It allows creating web hosting accounts with ease and allows the management of the hosting services. comes with automated connections with groups of servers, cPanels, Namecheap, Resellbiz/Uk2Group and more are coming. It's a next-generation web hosting and domain solutions automation software that automates users, payments, billing, client management, support services, and other core services.
Security is our first priority, and our system is protected by strong layers of security. we keep OTP, 2FA, Email, and SMS notifications to make our system more advanced. There were a total of 370.7 million domains registered across all top-level domains, while the total number of well-known web hosting services providers is over 330,000. WHMLab is a groundbreaking hosting provider automation system. Built from the core by industry experts to power your hosting company or domain hosting reseller business. It has been developed to enable all individual and corporate organizations to operate web hosting Businesses.
Why Choose WHMLab?
- Automated Connection with CPANEL. Auto cPanel Account Creation.
- NameCheap, ResellBiz/Uk2Group Automation for Domain Registration.
- Google Analytics, Recaptcha, And LiveChat Included.
- Company Configuration and Content Management.
- Tasks Automation And domain register Configuration.
- Manage domain/TLD setup, and configurable groups.
- 20+ Payment gateways, configurable service category.
- Configurable server groups, Setable invoice generation days.
- Setup default domain register And Primary server.
- Setup profile information And NameServers.