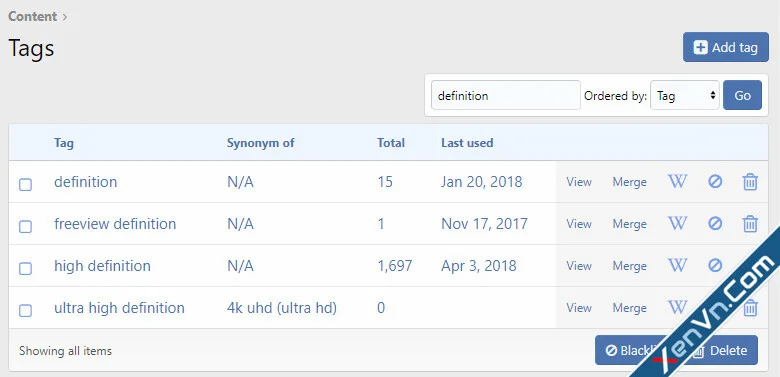 This addon brings some additional essential features to tags:
Automatically create tags from thread titles
Watch tags
Synonyms: so you can replace variants - synonyms - of a tag with your chosen'canonical' version
Wikipedia: automatically attempt to get the Wiki for a tag when it is created. You can edit this to write your own definition.
Blacklist tags (with regex definitions) so they are never created. Useful for filtering out common or useless words.
Set default tags for forums
Batch update threads to add the ability to

find threads with specific tags
add tags to, and remove tags from, the resulting threads
automatically add tags to threads based in the thread title

and more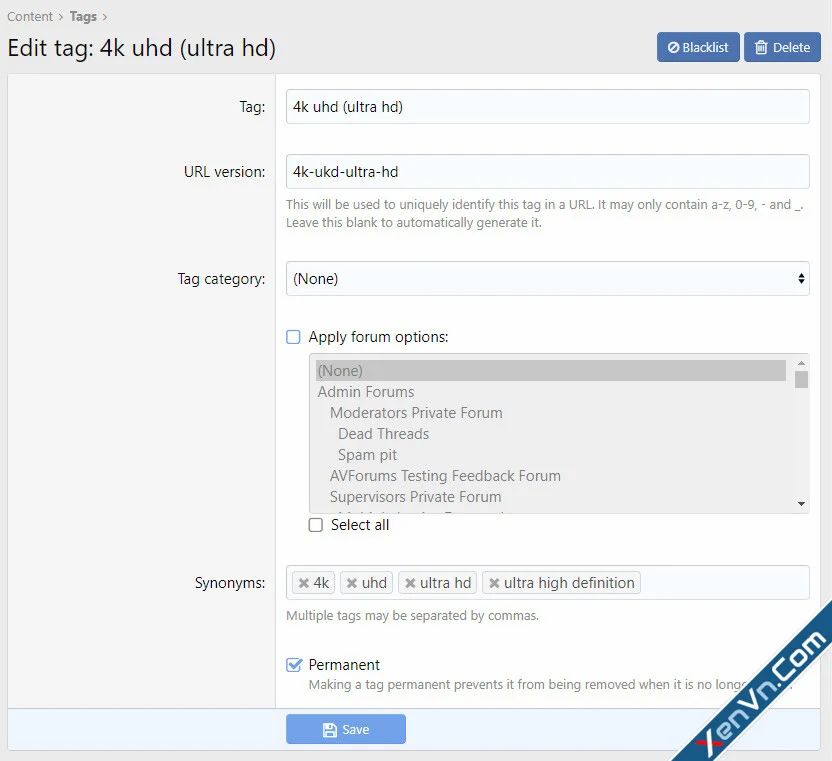 When creating a thread, after typing the thread title (when the title loses'focus'), an ajax request will check to see if any tags are included in the title, if they are then they automatically get added to the tags list (they can be removed and more can also be added).
Suggested tags can be single and multiple words. E.g. If these tags exist: "I love John", "John Paul George Ringo", "Paul George Ringo", "Ringo" and a new thread title is "I love John Paul George Ringo a lot" then all the tags will be suggested.
Admin option to set the maximum number of words in a tag which will be auto suggested (default 3). This is to avoid too much processing when searching for tags within a title. If set to 3 words, the above example would not suggest the "John Paul George Ringo" tag as it contains 4 words.
To combat slowness when the server is finding tags to suggest, there is an admin defined list of stop-words to prevent suggesting tags with common words. Use of the stop words list can be disabled, enabled to ignore tags only where the first word of the tag is in the list or enabled to ignore tags which contain any of the stop words.
A default list is included. E.g. "A" and "I". If enabled, this would prevent the "I love John" tag from being suggested in the above example.