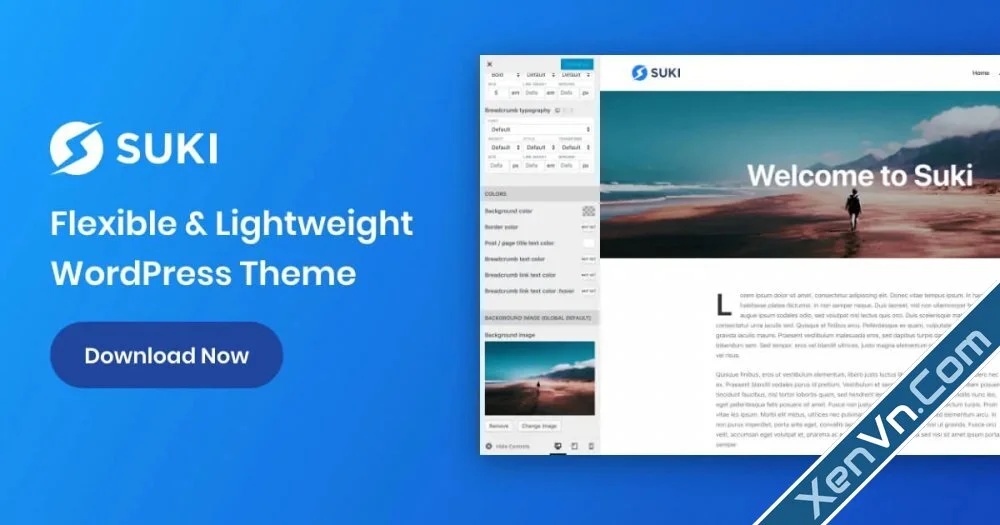 Flexible and Lightweight WordPress Theme
- Suki helps you build beautiful and lightning fast websites with less time and effort.
Highly Customizable

Easily build your websites without any coding knowledge required.
Lightning Fast Performance

Lightweight and using best practices for fastest load time.
Multi-Purpose Theme

Suitable for any kind of website from blog to eCommerce websites.
Less Than 10KB Resources

With all the new features enabled, Suki Pro only adds very tiny amount of resources on the frontend.
Still... No jQuery

Just like Suki theme, Suki Pro doesn't require jQuery and only uses the clean and fast Vanilla JS too!
Resources Management

Only the enabled modules are loaded to keep the memory usage as optimum as possible.
Demo:
sukiwp.com