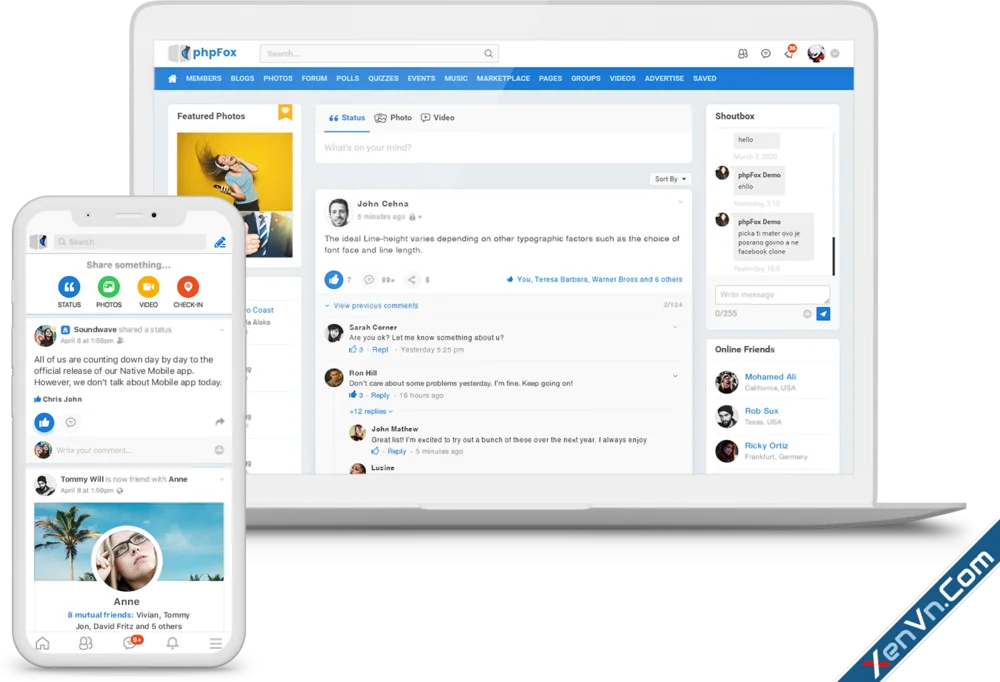 phpFox is a powerful social network platform for niche communities - Fast, Mobile Ready, Customizable

A great way to empower your community
Whether you want to build a social website for your business, organization, startup or just your common interest group, phpFox can help with lots of its built-in features.
Great Performance
We have spent a great deal of time to work on performance improvements to ensure that the software is an Efficient Investment for your Growing Business.
Responsive Web Design
Whether your audience access your community on a desktop computer, a tablet or a mobile phone, your social content can adapt perfectly to any screen size.
Fully Customizable
Customize your look and feel is just a breeze. No coding required! Our theme management system allows you to easily add, remove or edit any website part.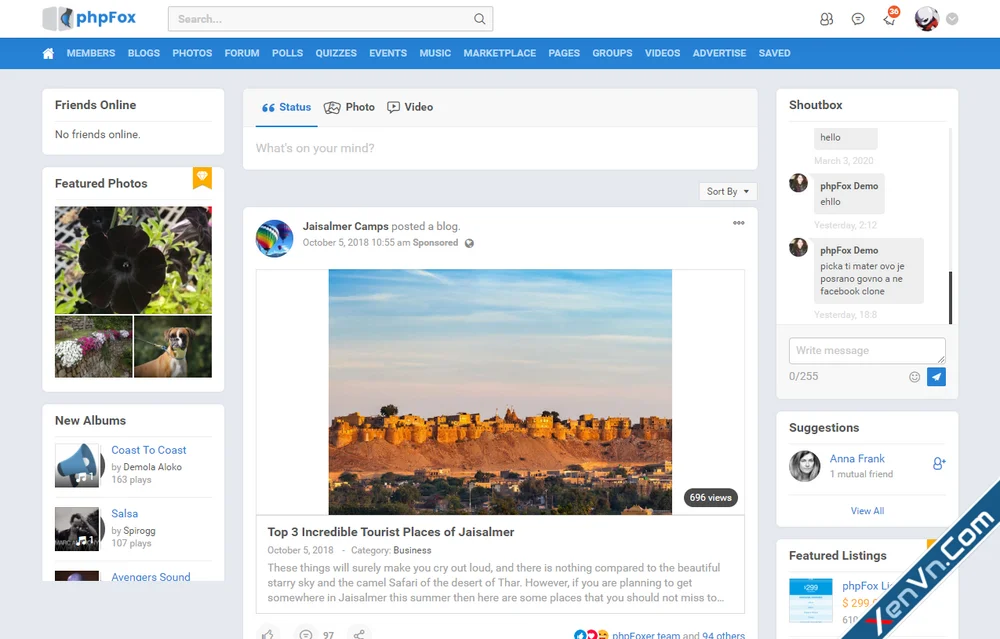 Start your own social network website is never such easy with phpFox - the best social network software. You can quickly create a social networking site with lots of built-in social features such as Friends, Feeds, User Profiles, Facebook Login, and much more. phpFox provides a lot of social network features that encourage your users to come, stay, and engage with a lot of joy.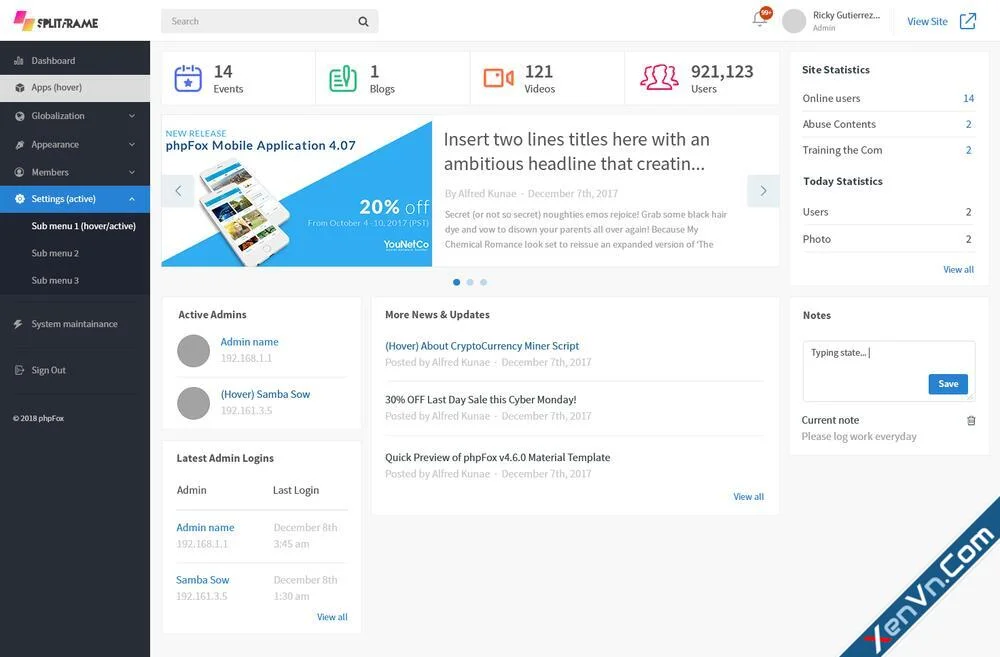 Demo:
www.phpfox.com
List of plugins include
Announcement v4.6.0
BetterAds v4.2.6
Blogs v4.6.5
Captcha v4.6.1
CDN Service v4.6.0
CDN v4.6.3
CKEditor v4.2.2
eGifts v4.6.2
Events v4.7.1
Facebook v4.6.2
Forums v4.6.3
Groups v4.7.5
Marketplace v4.6.3
Messages v4.7.4
Music v4.6.4
Newsletter v4.6.1
Pages v4.7.5
PHPfox IM v4.6.2
Poke v4.6.1
Polls v4.7.0
Quizzes v4.7.0
RESTful API v4.2.3
RSS v4.6.3
Saved Items v4.1.0
Shoutbox v4.3.1
Subscriptions v4.6.5
Twemoji Awesome v4.6.0
Videos v4.7.5
Single Device Login v4.2.2
Activity Points v4.7.5
AmazonS3 v4.5.5
Last edited: