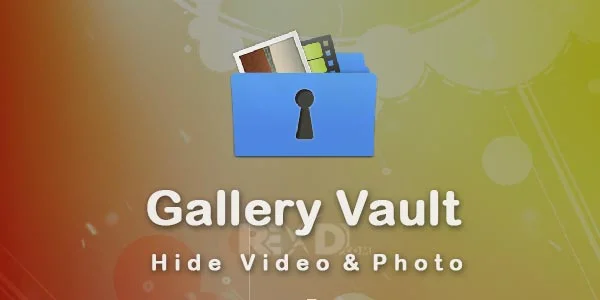 GalleryVault là một ứng dụng bảo vệ quyền riêng tư tuyệt vời để dễ dàng ẩn và mã hóa ảnh, video và bất kỳ tệp nào khác mà bạn không muốn người khác nhìn thấy.
GalleryVault có thể ẩn biểu tượng ứng dụng của nó và giữ an toàn tuyệt đối cho quyền riêng tư của bạn. Bạn có thể nhập hình ảnh và video riêng tư của mình vào kho bảo mật này và không ai biết đến sự tồn tại của nó.
Hơn thế nữa, GalleryVault có thiết kế đẹp, nó cung cấp cho bạn trải nghiệm duyệt phương tiện mượt mà và tuyệt vời.
GalleryVault is a fantastic privacy protection app to easily hide and encrypt your photos, videos and any other files that you do not want others to see.
GalleryVault can hide its app icon and keep your privacy absolutely safe. You can import your private images and videos in this secure vault, and nobody knows the existence of it.
What's more, GalleryVault has the beautiful design, it provides you the smooth and amazing media browse experience.
Highlight features:
Hide photos, hide videos and hide any other types of files.
The hidden file are all encrypted.
Support to hide icon, and no one knows the existence of Gallery Vault except you.
Support to hide files in SD card and moving your encrypted files to SD card to save your device storage, including Android 4.4(KitKat), Android 5.0(Lollipop)
Integrated with Private Web Browser and support downloading all images and videos in web page with just one tap.
The beautiful, smooth and elegant user experience
No any storage limitation to hide photo and hide video
Shake your phone to close Gallery Vault in a hurry
Support hide and play GIF images
Support Break-in Alerts and know who is trying to break-in
Support Fake Passcode and show fake content when you input fake passcode
Support Fingerprint (Only support samsung device with fingerprint scanner)
Last edited: