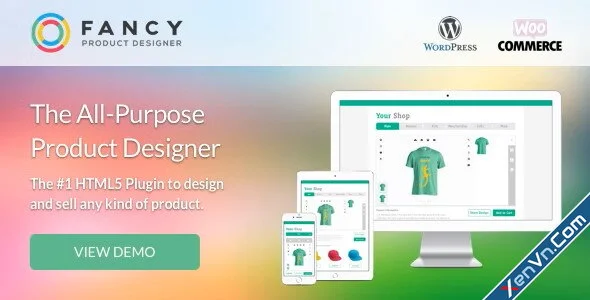 The #1 Product Designer Plugin for WooCommerce.
Fully integrated in the Shopping Cart system of WooCommerce. Supporting all product types: Simple, Variable, Downloadable.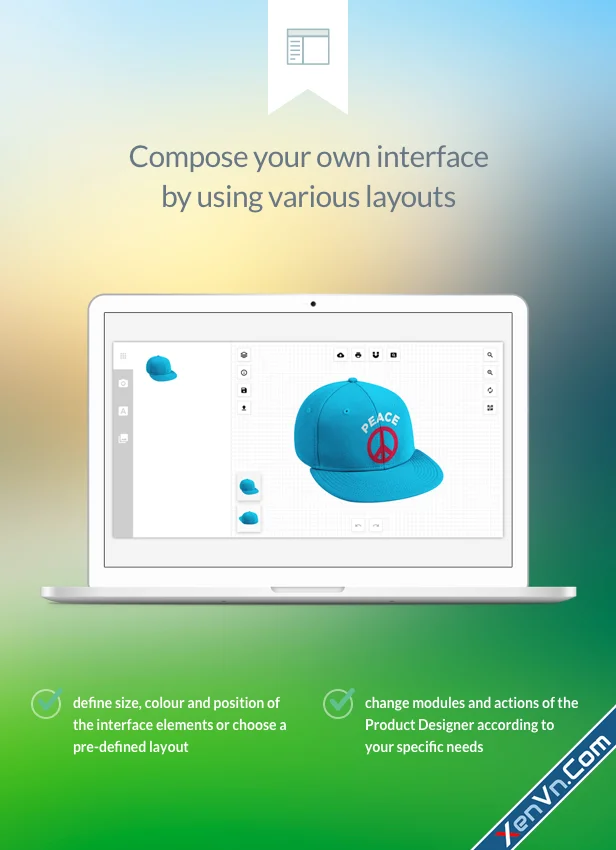 USE WITH ANY WOOCOMMERCE PRODUCT TYPE
All WooCommerce product types are supported: Simple, Variable and Downloadable. Enable the Product Designer for every WooCommerce product separately or for all.
WOOCOMMERCE CART INTEGRATION
The plugin is seamless integrated with the Shopping-Cart of WooCommerce. Easily re-edit the product from Cart. Show relevant element properties in cart and order E-mail.
DOWNLOADABLE PRODUCTS
When you mark a WooCommerce product as Downloable, your customer is able to download the product as soon as you have received the payment.
VARIABLE PRODUCT DESIGNS
Load a different customizable product into the designer by the selected WooCommerce variation.
DIFFERENT DISPLAY POSITIONS
Choose where you want to display the Product Designer in the product page. Replace the product image, open in a modal, show after product title and many more.
PRICE CALCULATION
The product designer calculates the price based on the WooCommerce product price and all other pricing rules of Fancy Product Designer. You can even disable Pricing and display a "Get a quote" button.
CROSS-SELLS
Whenever a customer adds a product to the cart, the linked Cross-Sells products will be displayed and the customer can view his custom design on another product.
CUSTOMIZED PRODUCT IN ORDER DETAILS
You can easily view and export the customized product in the WooCommerce Order Details. Export to PDF, SVG, JPG or PNG.
OPTIMIZED E-MAIL
The customer can review his customized product easily by clicking a link to his ordered product. You can even attach a print-ready file as soon as the order is completed with our Export add-on.