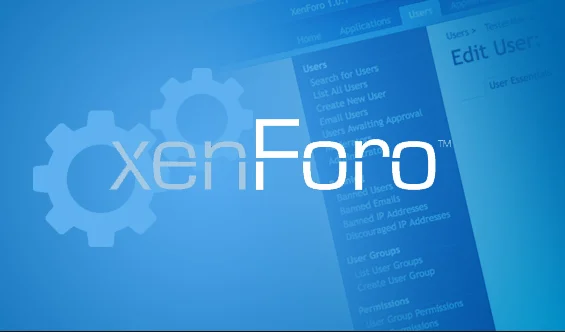 XenForo is a compelling community forum platform with a premium user experience, reliability, flexibility and security. There is no better platform upon which to grow your community.



The latest version of XenForo is 2.2.9, tested.



Xenforo highlights:
Easy to use, even if you are not familiar with web code, you can still build a forum with Xenforo
Extremely light optimized code
Fast page loading speed
Best SEO optimization
Highly customizable
Various addons and styles.
Xenforo
là mã nguồn mở được xây dựng bởi các lập trình viên tách ra từ nhóm vBullentin (vBB). Đây là mã nguồn mở được sử dụng để xây dựng nên các diễn đàn rất phổ biến trong những năm gần đây. Xenforo được xây dựng trên nền tảng web 2.0 và XHTML tối ưu tốt nhất vì thế nó được rất nhiều khách hàng chọn để thiết kế website diễn đàn bởi đặc điểm dễ sử dụng và tiện dụng của mình.
Nếu bạn là một người yêu thích lập trình website hay đang có ý định xây dựng cho mình 1 forum thì đây là một mã nguồn tốt giúp bạn tạo nên một diễn đàn. Trong số các mã nguồn được sử dụng để xây dựng forum như phpBB, myBB, vBulletin(vBB) … thì Xenforo được mọi người lựa chọn nhiều hơn cả trong những năm gần đây bởi khả năng tối ưu SEO tốt, dễ sử dụng, load nhanh và chi phí rẻ hơn nhiều so với các mã nguồn khác.
Rất nhiều các diễn đàn lớn đã chuyển từ vBB sang Xenforo không phải bởi trào lưu mà bởi tính thông dụng, quản lý đơn giản và tùy biến nhanh chóng của nó. Đặc biệt, nếu các bạn không thành thạo về code web cũng có thể tự mình tạo ra 1 diễn đàn bằng mã nguồn Xenforo với rất nhiều các hướng dẫn mà bạn dễ dàng tìm thấy qua Google. Mọi thứ chỉ đơn giản như việc bạn cài một phần mềm lên máy tính, đọc hướng dẫn là có thể sử dụng.
Điểm nổi bật của Xenforo:
Tính dễ sử dụng, dù bạn là người không rành về code web thì vẫn có thể xây dựng lên 1 diễn đàn với Xenforo
Code tối ưu cực nhẹ, rất hiếm khi xảy ra lỗi web
Tốc độ load nhanh
Tối ưu SEO tốt nhất
Khả năng tùy biến cao
Đa dạng addons và style.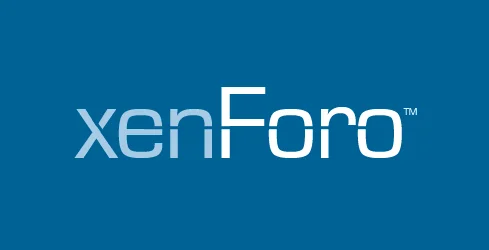 Xenforo - A compelling community experience.
Intuitive. Social. Engaging. Fast. XenForo brings a fresh outlook to forum software.
Social Engagement
Keep your users coming back by letting them earn trophies for reaching milestones. An intuitive "like" system makes users feel appreciated for their contributions, while integration with Facebook allows easy registration and sharing.
Recent Activity Stream
Allow people to easily see all the recent happenings on your forum, beyond just the messages posted. Members can follow each other to get their own personalized news feed showing the content they want to see.
Alerts
Make it easy for users to stay up to date with updates that are applicable to them. They'll receive alerts when someone quotes their post or responds to a status update, when they receive a new trophy, and more.
Easy Styling
You can use XenForo's simple color changer to easily change the look to suit your needs. You can make further changes through an extensive style property editor, or edit HTML and CSS in your favorite editor. No code changes necessary!
Great Add-ons
XenForo is built to be the most extensible and flexible community software ever. Check out the huge array of add-ons already available in the resource manager, or get help writing your own add-ons with the XenForo framework.
SEO Built-in
With XenForo there is no need to pay more for your search engine optimization needs. Human-readable URLs, semantic HTML with embedded microdata, and many more SEO features are present in the very core of the system.
Current requirements
The following are
minimum
requirements:
PHP 7.0 or newer (PHP 8.0 recommended)
MySQL 5.5 and newer (Also compatible with MariaDB/Percona etc.)
All of the official add-ons require XenForo 2.2.
Enhanced Search requires at least Elasticsearch 2.0.
Some of the changes in XF 2.2.9 include:
Fix fatal error when viewing debug page on PHP 8.1
Revert previous change so that actioning conversation message report still relies on the'warn' permission.
Reset file hash when pruning proxied images
Correctly remove duplicated relations when fetching the user entity within the Member controller
Ensure there's a breadcrumb to return to the help pages list when modifying a help page
When a suggested answer only contains an attachment, make sure the suggested schema text isn't blank
Update various phrases to point to the new location of Google's Developer Console
Fix an error that could occur when navigating search results after performing an exact match search for users but not providing a value for the username or email
When registering with a connected provider, correctly redirect to the specified return URL
When writing before registering but then logging in with an existing account, redirect to the newly created content
When sending a push notification about a post being merged, avoid rendering the prefix as HTML
Correctly mark the use_tfa field as a boolean value in the API documentation
Patch Froala to workaround an issue which prevents "recently used" smilies from being stored as expected.
Include $template in $params sent to email container templates
Workaround a potential issue when upgrading from older versions due to new code in newer versions.
Improve accessibility of inline spoilers.
Fix Vimeo time-based links and support unlisted videos via the key portion of the URL.
Append content link and title to report closure alerts.
Workaround an undefined array key error that may happen during upgrade
Do not display view count for directly viewed attachments (video and audio).
When opening a page in an overlay that contains share buttons, override the page URL to the URL of the overlay loaded.
Update Asia/Novosibirsk timezone to UTC+7
Adjust job-related type hints to int|float.
Log payment callbacks that come from an unknown source
Document where scrolling notices are located
Implement __isset() in the Finder class
Make it easier to load additional relations with the search forum user cache
Improve cross-table data consistency when threads are created
Allow feed reader entries without a title to fallback to the description, and vice-versa
Pass referrer through poll creation form
Default to the first option value for read-only select inputs
Improve PHP 8.1 compatibility when logging payment callbacks
Fix null query parameter handling on the debug page
Correct the IRR currency precision
Include a content setter for report entities
Fix attributes on the registration defaults option not referring to unique inputs
Don't re-save avatars if the crop positioning hasn't changed
Redirect to page 1 if a non-number value is passed to the "Go to page" form
List the events a Stripe webhook endpoint should listen for
Improve PHP 8.1 compatibility within the Register controller
Work around an upstream issue in WinCache
Always throw an exception when a file fils to copy to an abstracted file path
Attempt to determine first proxyable favicon when fetching page metadata
Canonicalize proxied thread cover image URLs
Prevent search engines from attempting to index thread preview URLs
Throw an exception when add-on requirement errors or warnings are not arrays
Update watch notifier getDefaultWatchNotifyData method visibility to match parent class
Fix route normalization in policy acceptance bypass check
Improve PHP 8.1 compatibility in template trim tag/function
Add response documentation to the POST posts/ API route
Adjust maximum width of board title in control panel header
Normalize root breadcrumb URL before checking if it matches the current page
Make unfurl usage analysis more robust
Improve PHP 8.1 compatibility within template filters
When logging a failed email exception, include the from email in the exception message
Add embed support for public Spotify playlists
Make the default cookie same-site behavior configurable
Always allow top-level categories which are not displayed in the node list to be accessed at their dedicated URL
Fix article preview text fade not applying to articles without a cover image
Strip AJAX query params from password confirmation redirects
Avoid decreasing user message count twice when moving a thread in/out of a forum that does not count messages
Improve PHP 8.1 compatibility within the API docs generator
Fix potential stale recompilation of grouped phrases
Include some missing entries in the hashes file
Ensure zlib output compression is disabled to prevent interference with XF output compression
Hide the article forum snippet length option when using the preview display style
Correct the description for the user_content_change_init code event description
Reword the "this_accounts_email_is_already_associated_with_another_member" phrase
Add option to disable appending a CAPTCHA provider's privacy policy to the site's privacy policy
Only send certain moderator action alerts when the content is or was visible to the author
Improve PHP 8.1 compatibility within the unsharp image mask algorithm
Improve PHP 8.1 compatibility within the route filter entity
Remove stray XF.Element.register() in password_box.js
Improve PHP 8.1 compatibility when resizing and cropping an image
When converting tables to utf8mb4, only show the prompt to add fullUnicode to config.php if the value isn't set already
The following public templates have had changes:
PAGE_CONTAINER
alert_user_report_rejected
alert_user_report_resolved
attachment_macros
browser_warning_macros
core_block.less
core_datalist.less
core_menu.less
core_tab.less
editor_base.less
login_password_confirm
member.less
message.less
page_nav
poll_create
post_article_macros
progress_bar.less
progress_bar_macros
push_user_post_merge
push_user_report_rejected
push_user_report_resolved
thread_preview
widget_html
Where necessary, the merge system within the "outdated templates" page should be used to integrate these changes.
Try
XenVn - All In One Tools for Xenforo
XenVn is a All-In-One add-on for Xenforo 2 with optimized code, multi-function and easy to use...
With XenVn, your forum will be easier to manage, better performance and reduce addon conflict errors.
XenVn is integrated with more than 50+ useful features, compatible with Xenforo Resource Manager add-on.
Download Xenforo 2, XenForo 2 Full, XenForo 2 Nulled, Xenforo 2.1.12, XenForo 2.2.9​
How to install / upgrade XenForo:
Copy all files in the uploads folder of the new version, overwriting the old files on your system. Run domain.com/install to install or upgrade.
Hướng dẫn cài đặt hoặc nâng cấp XenForo:
Coppy tất cả tập tin trong thư mục upload của phiên bản mới, tải đè lên các tập tin cũ trên hệ thống của bạn. Chạy domain.com/install để cài đặt hoặc nâng cấp.
Last edited: