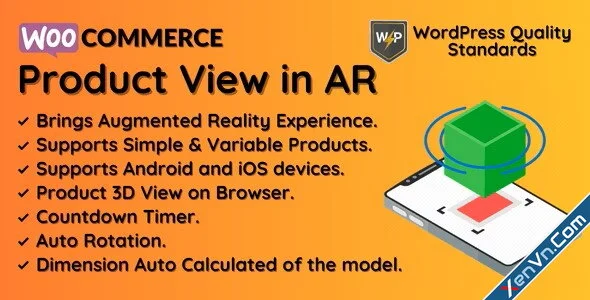 WooCommerce Product View in AR
is a powerful plugin that allows customers to view your products in augmented reality. With this innovative technology, customers can see how products will look in their own environment before making a purchase, helping to increase confidence and reduce returns.
One of the key benefits of the plugin is its ability to provide customers with a more immersive shopping experience. By allowing customers to see products in their own environment, this plugin helps to bring products to life and make them feel more tangible. This can be especially helpful for products that are difficult to imagine, such as furniture or home decor items.
Another important feature of WooCommerce Product View in AR is its ease of use. The plugin is designed to be simple and straightforward, so customers can start using it right away without having to go through a complicated setup process. This makes it a great option for businesses of all sizes, and it can help to improve the customer experience for your online store.
WooCommerce Product View in AR is also fully compatible with the latest version of WooCommerce, so you can be confident that it will work seamlessly with your existing eCommerce store. Whether you're just starting out or you're looking to grow your business, this plugin is a great option for improving your customer experience and standing out from the competition.