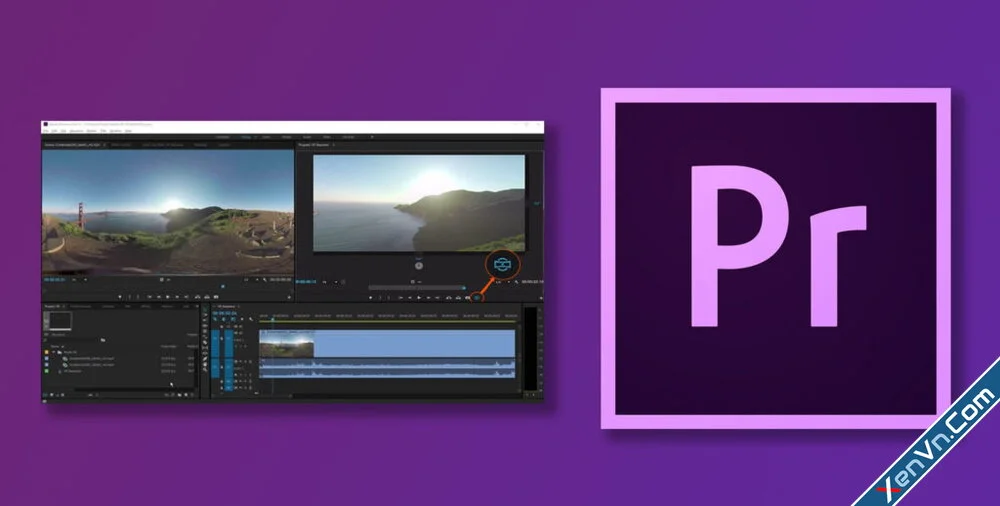 Adobe Premiere Pro
is the industry-leading video editing software for social sharing, TV, and film. Creative tools, integration with other apps and services, and the power of Adobe Sensei help you craft footage into polished films and videos. And with the Premiere Rush app, you can create and edit new projects from any device. Adobe Premiere Pro CC for Windows PC it offers breakthrough performance for video production, enabling you to work dramatically faster thanks to the revolutionary native 64-bit, GPU-accelerated Adobe Mercury Playback Engine.
Along with tools for color, audio, and graphics, Premiere Pro works seamlessly with other apps and services, including After Effects, Audition, and Adobe Stock. Open a Motion Graphics template from After Effects or download one from Adobe Stock and customize it - all without leaving the app. And Premiere Pro integrates with hundreds of partner technologies.
Premiere Pro comes with the all-new Premiere Rush CC, an all-in-one app that works across all your devices. Capture footage on your phone, then edit and share to social channels on your phone, tablet, or desktop. Or open your Rush files in Premiere Pro if you want to take them further.
Features:
Mercury Playback Engine
High-fidelity interchange
Sync Settings and various options
Multicam editing with various advanced features
Edit video faster than ever before with a better timeline
Project and media management along with other setings
Broad format support and a wide range of exporting options
End-to-end metadata workflow
Mobile editing with all-new Premiere Rush
End-to-end VR 180 and work with 3D videos
Intelligent audio cleanup with advanced timeline features
Data-driven infographics Motion Graphics templates
Adobe Stock enhancements and various improvements
Creative Cloud Library improvements
Theater Mode in Adobe Immersive Environment
Australian closed-captioning standard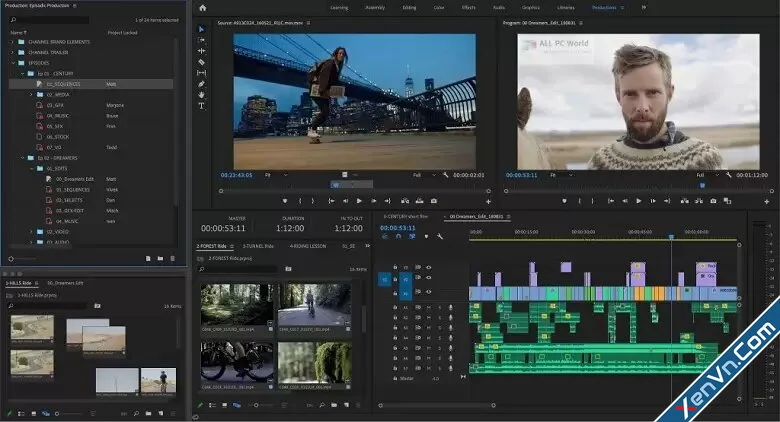 Adobe Premiere là phần mềm chỉnh sửa video phổ thông được mọi người tin dùng trên khắp thế giới. Phần mềm cung cấp cho người sử dụng tất cả công cụ và tính năng liên quan đến chỉnh sửa video.
Adobe Premiere Pro CC 2022 mang lại hiệu suất đột phá cho quá trình sản xuất video, cho phép bạn làm việc nhanh hơn đáng kể nhờ vào Công cụ phát lại Adobe Mercury được tăng tốc bằng GPU, 64-bit gốc mang tính cách mạng.
Cùng với các công cụ màu sắc, âm thanh và đồ họa, Premiere Pro hoạt động liền mạch với các ứng dụng và dịch vụ khác, bao gồm After Effects, Audition và Adobe Stock. Mở một mẫu Đồ họa chuyển động từ After Effects hoặc tải xuống một mẫu từ Adobe Stock và tùy chỉnh nó – tất cả mà không cần rời khỏi ứng dụng. Và Premiere Pro tích hợp với hàng trăm công nghệ của đối tác.
Premiere Pro đi kèm với Premiere Rush CC hoàn toàn mới, một ứng dụng tất cả trong một hoạt động trên các thiết bị của bạn. Ghi lại cảnh quay trên điện thoại của bạn, sau đó chỉnh sửa và chia sẻ lên các kênh xã hội trên điện thoại, máy tính bảng hoặc máy tính để bàn của bạn. Hoặc mở các tệp Rush của bạn trong Premiere Pro nếu bạn muốn đưa chúng đi xa hơn.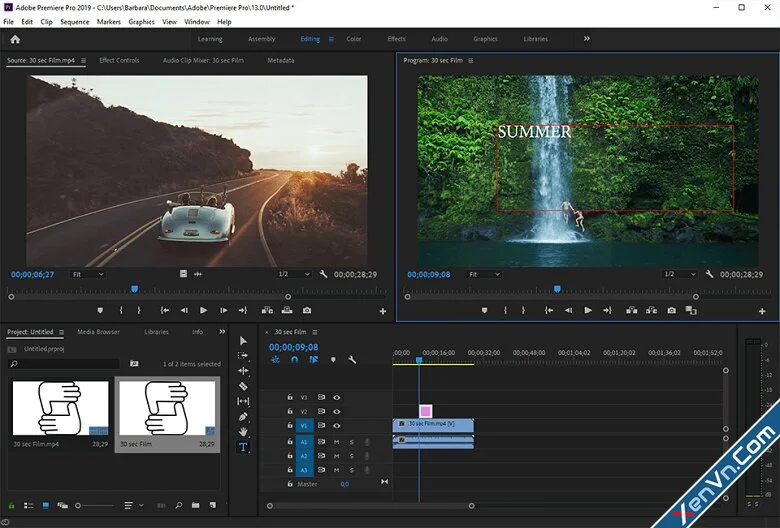 Download Adobe Premiere Pro 2022 v22.2.0.128 Full - Repack - No Virus (tested):
mega.nz
Download Adobe Premiere Pro 2023 (x64) Multilingual - Latest:
mega.nz
Password:
xenvn.com
Note:
Untick
Advertising: install recommended software
when installing.
When using for the first time, your computer may crash while using the software. Reset the device and everything will be back to normal.
Lưu ý:

Bỏ dấu tick

Advertising: install recommended software

khi cài đặt.

Khi sử dụng lần đầu, máy tính của bạn có thể bị crash khi đang sử dụng phần mềm. Reset lại máy mọi thứ sẽ trở lại bình thường.
Last edited: