INTRODUCTION:
This article is designed to help users optimize their Adobe performance while working in APC, as well as setup some best practice settings that will help avoid issues with the software.
APPLIES TO:
Using any Adobe PDF products in APC
PROCEDURE:
1. In either Adobe DC Pro or Adobe DC Reader, navigate to
Edit
>
Preferences
>
General
.
2. Uncheck
Show online storage when opening files
and
Show online storage when saving files
.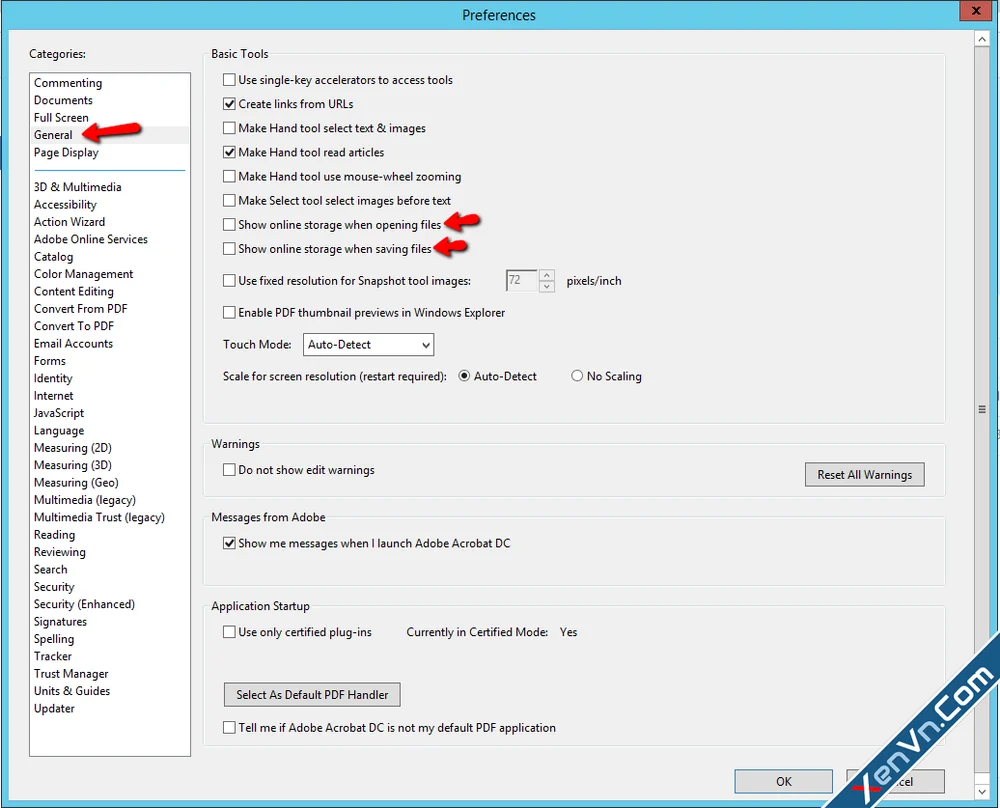 3. On the
Page Display
screen, uncheck
Smooth line art
and
Smooth images
. (Changing this setting can make the font look a little fuzzy. You can revert the change if you do not like the way it appears).

4. Also on the
Page Display
screen, set the
Zoom
to
Fit Page
.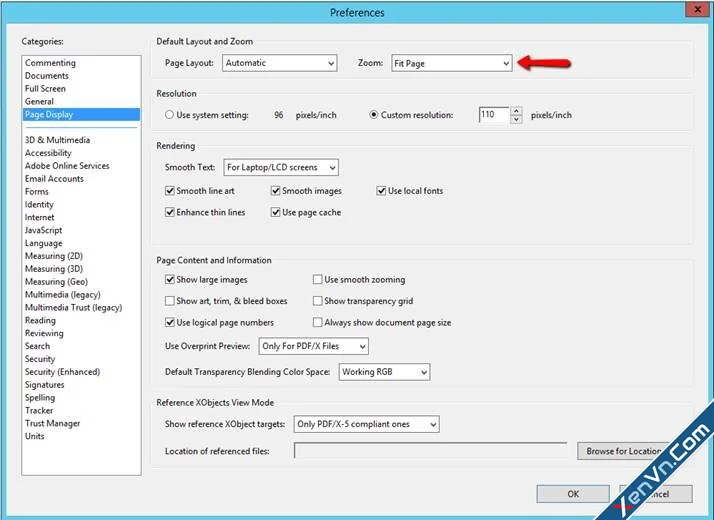 5. On the
3D & Multimedia
screen, first uncheck the
Enable hardware rendering for legacy video cards
and then select
Software
in the
Preferred Renderer
drop-down. The order in which this is done is important.

6. On the
Multimedia (legacy)
screen, make sure that the
Preferred Media Player
is the
Windows Built-In Player
, and that
Do not use QuickTime Player for multimedia items
is checked.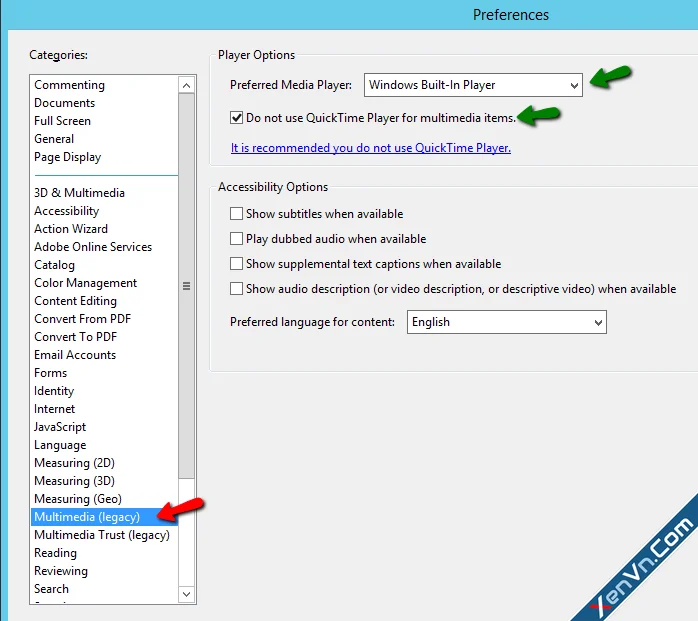 7. On the
Multimedia Trust (legacy)
screen, deselect
Allow multimedia operations
.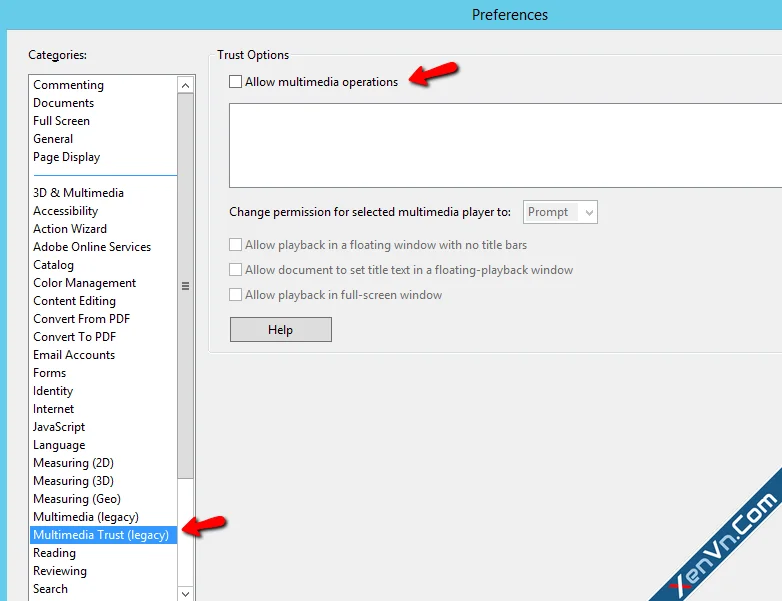 8. Lastly, on the
Reading
screen, set the
Minimum number of pages in a large document
to be 10.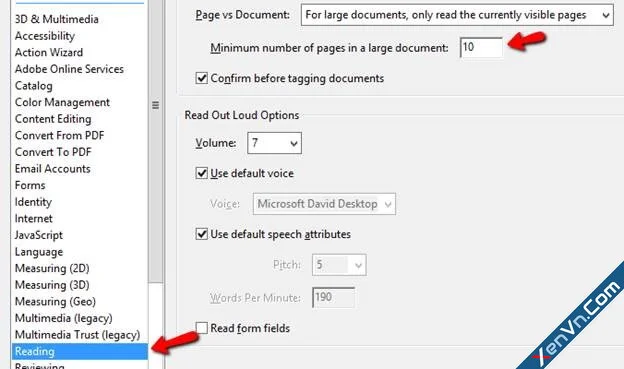 9. Click
OK
on the bottom of the
Preferences
screen to save these settings.
Lastly, navigate to
File
>
Print
>
Advanced
>
Color Management
and check
Let printer determine colors
(or the like).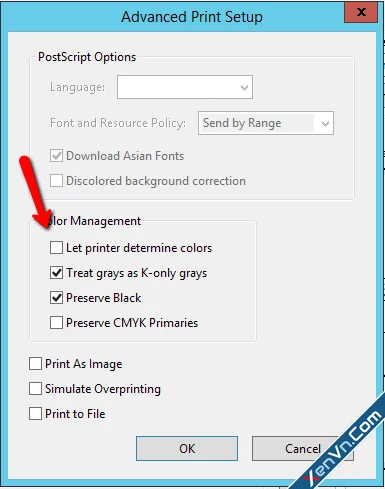 Note:
If you have both Adobe DC Reader and DC Pro installed and use both programs in your cloud environment, you will need to repeat this process for each.