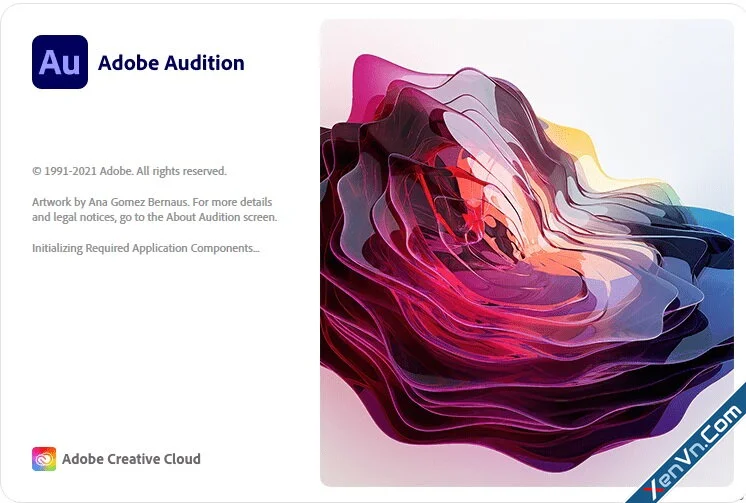 Adobe Audition
is a digital audio workstation (DAW) designed for professional audio editing. It can create, mix, design, and restore audio with an advanced toolset. The application was originally released by Syntrillium as Cool Edit but was later purchased by Adobe and renamed Audition.
You can use Audition to record separate audio tracks and combine them into a full musical composition. The program features non-destructive multitrack editing but also has a waveform editing view for destructive editing. The separate audio tracks can also be tweaked using tools like pitch correction and pitch bending.
Besides music composition, Audition is also commonly used for editing audio for video productions, such as podcasts and videos. Audition's integration with Premiere Pro allows you to quickly remove unwanted background noise with the Sound Removal tool and then jump right back into Premiere Pro to continue video editing. You can even open Premiere Pro projects directly from Audition's media browser and select specific sequences to modify.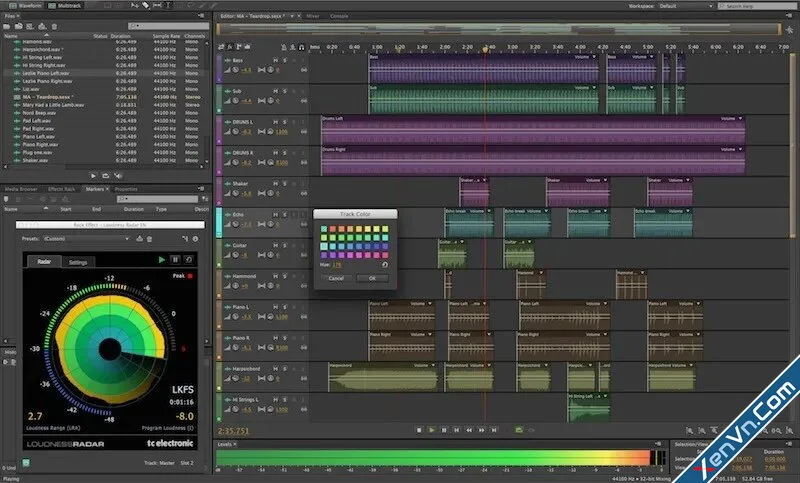 Adobe Audition là ứng dụng xử lý âm thanh hàng đầu thế giới dành cho người dùng chuyên nghiệp giúp họ tạo, trộn và thiết kế các hiệu ứng âm thanh một cách dễ dàng.
Đây là một ứng dụng chỉnh sửa âm thanh mạnh mẽ và đa mục đích bao gồm hiển thị đa rãnh, dạng sóng và quang phổ để tạo, trộn, chỉnh sửa và khôi phục nội dung âm thanh. Đây là một ứng dụng hiệu quả cung cấp các công cụ và tính năng nâng cao giúp tăng tốc đáng kể quy trình làm việc để sản xuất video và xử lý âm thanh, đồng thời mang đến sự kết hợp hoàn hảo giữa âm thanh chất lượng cao.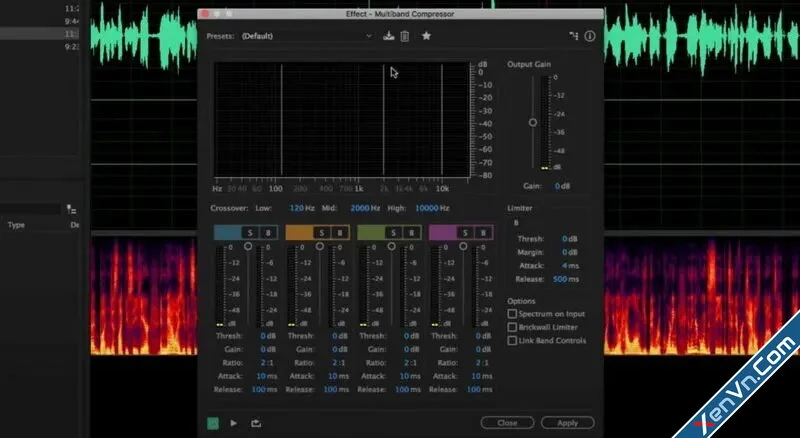 Download Adobe Audition 2022 v22.2.0.61 Full - Repack - No Virus (tested):
mega.nz
Download Adobe Audition 2023 23.3.0.55 (x64) Multilingual - PreActive - Tested:
mega.nz
Password:
xenvn.com
Last edited: